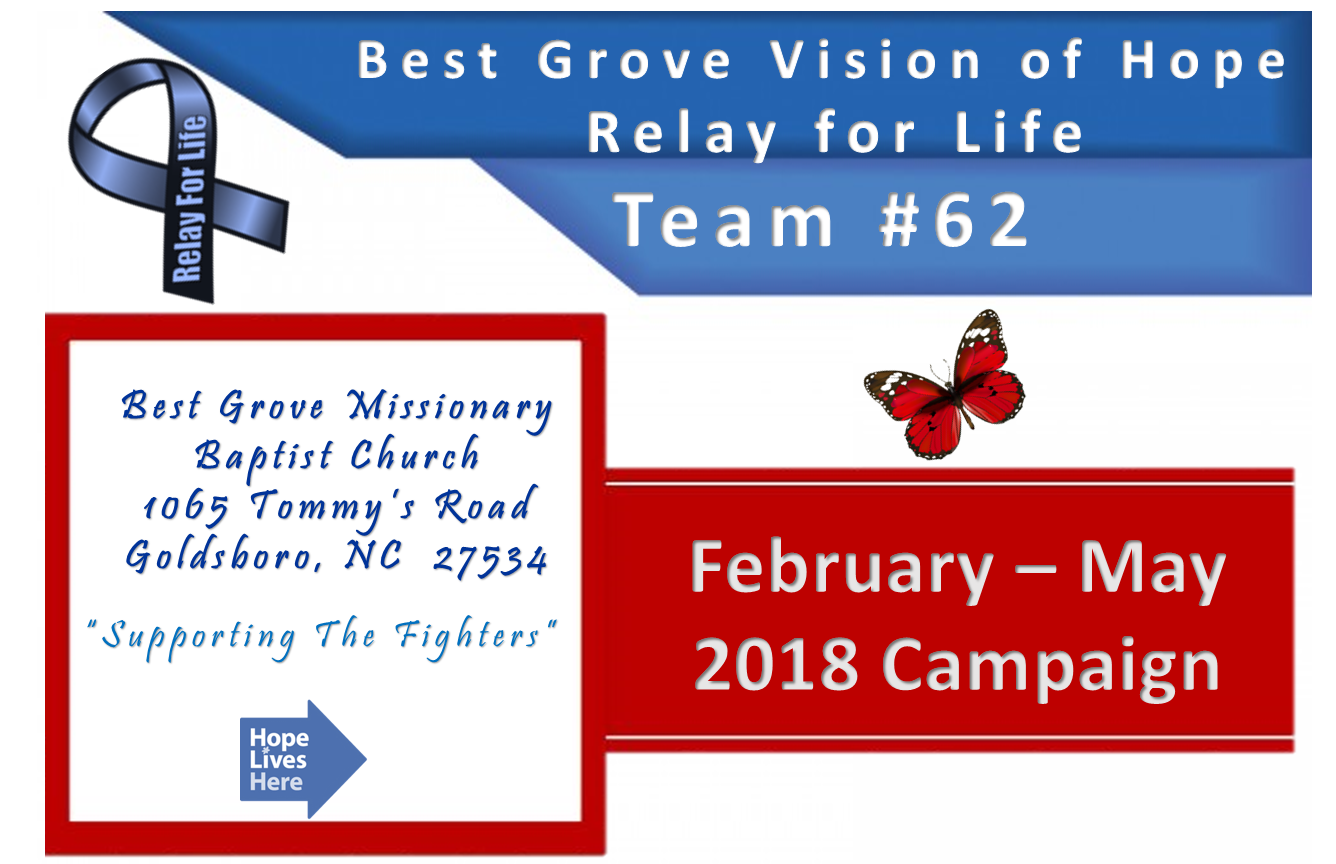 Ms. Evelyn
Costen
, Captain Ms. Mabel
Bolar
, Co-Captain
Relay for Life's mission is to raise funds to improve cancer survival, decrease the incidence of cancer and improve the life for cancer patients and their caretakers.
Best Grove Vision of Hope Team#62
is the name of our Relay for Life team here at Best Grove. The Vision of Hope team #62 has raised over $104,000 through fundraising and donations since 2007. Our long time participation in Relay for Life has led to long friendships within our community.
The

Vision of Hope Team #62

welcomes all new members. Please contact team captains.


Updated information coming soon in 2019